COVID-19 Policy/Procedures
To our patient family: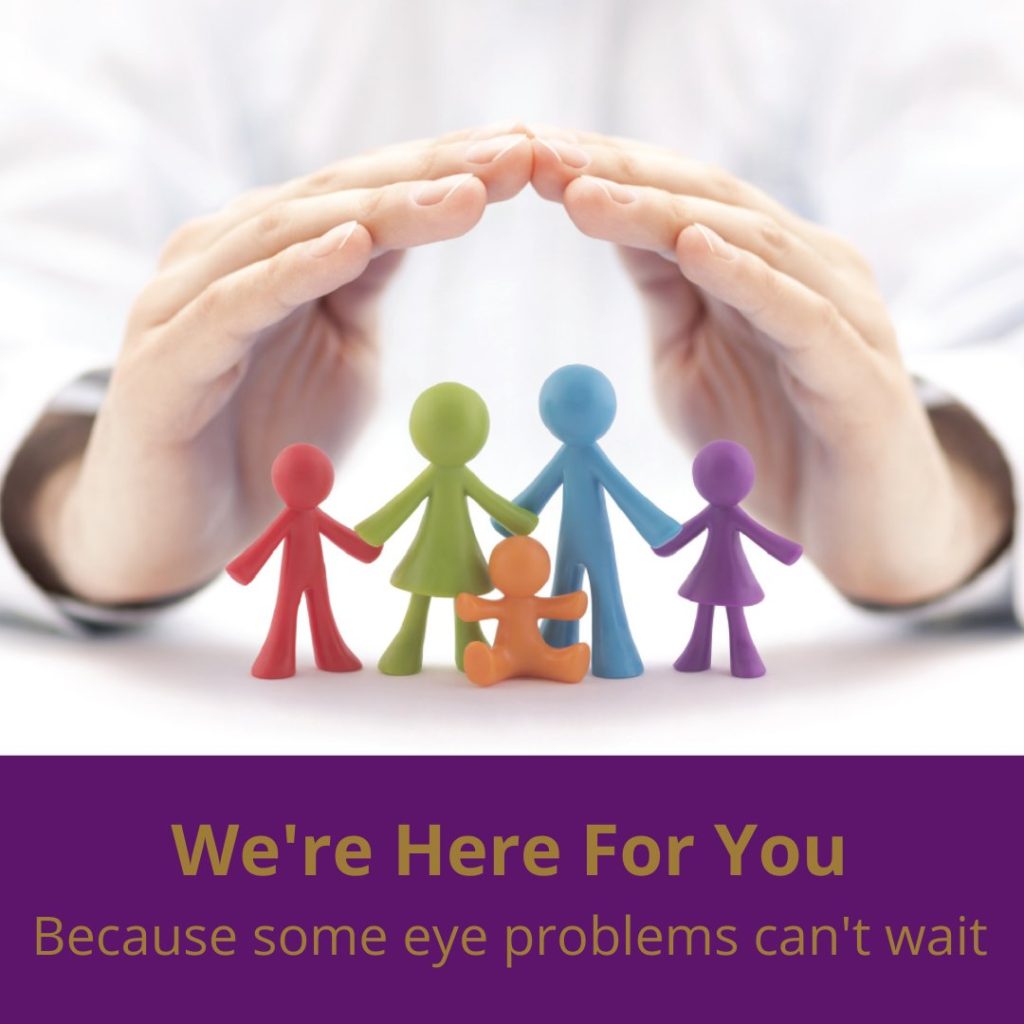 We have made the decision to continue our reduced services to urgent/emergent eye care only through the end of April.
What does this mean?
Although the physical office is closed, there will be someone available to answer questions, place contact lens orders, and schedule urgent or emergency appointments by phone, text or email. We are using Telehealth video office visits, phone consultations, and in person office visits as necessary. Please call us to help keep the emergency rooms and hospitals free for other patients!
We ask anyone who is sick or experiencing any symptoms of illness to stay home and we will do what we can over the phone to get you the help you need.
If you are in need of contact lenses, call the office at 310-541-3411 or visit our website to order online.
For your convenience, we are offering online ordering and extensions on contact lens prescriptions for up to 6 months. If you are experiencing changes in vision or comfort in your contact lenses, please consult with one of our doctors before submitting your order.
Dr. Rebecca Kenkel and Dr. Kathleen Dyke are available for red eyes, sudden vision changes, injuries and other urgent issues for both new and established patients during the hours of 10AM – 2PM Monday, Wednesday, and Friday. For nighttime and weekend hours, please call and listen to the voicemail for instructions.
If you need to pick up glasses or contacts, please call or text and we will find the best way to get them to you.
To help support our patients during this time, we have ordered spray hand sanitizers, which use dilute hypochlorous acid (a powerful natural disinfectant) for effective disinfection of hands. This product is much less drying than the hand gels, and is even available in a gentle ocular formula that disinfects your face as well! The average person touches their face 24 times an hour! If you would like us to order one or more for you or your family, please send us an email or text and we would be happy to get them for you.
Everyone at PV Family Vision Optometry hopes this email finds you and your family well. Stay safe!