About Palos Verdes Family Vision Optometry Inc.
We are a licensed provider of quality vision care products and personalized optometric services in Rolling Hills Estates.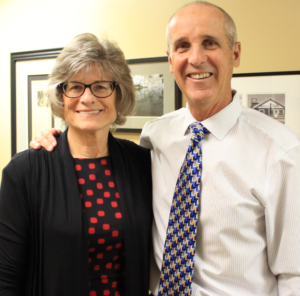 At Palos Verdes Family Vision, we practice Developmental Optometry; testing and diagnosing not only the clarity of your eyesight, but the efficiency of your visual system and how it can be improved to help your comfort during all of your visual tasks. We evaluate and manage your eye health and strive to educate our patients how to maintain healthy vision for a lifetime.
Our eye care services include comprehensive eye examinations, contact lens fitting and management, Corneal Refractive Therapy (CRT), pediatric eye care, Vision Therapy, refractive surgery co-management (LASIK, PRK), surgery co-management and computer vision care. In addition, we provide treatment for eye infections, eye injuries, dry eyes and management of eye diseases such as Glaucoma, Cataracts, Macular Degeneration and the ocular effects of Diabetes. Palos Verdes Family Vision also dispenses contact lenses and eyewear.
Palos Verdes Family Vision Optometry has been serving the Palos Verdes Peninsula for 37 years. Dr. Terry W. Hawley and Dr. James H. Hawley established the practice in 1981. They are excited to announce that Dr. Kathleen Hawley Dyke joined their practice in June 2014, bringing another generation of Hawleys to help our patients see their best! We are also happy that Dr. Rebecca Kenkel has been with us for over one year as well! Since its inception, PVFV has been dedicated to providing the best eye care available. Our office is located in Rolling Hills Estates conveniently close to Rancho Palos Verdes, Palos Verdes Estates, Redondo Beach and Torrance.
Our doctors and staff are excited to provide care for you and your family! Your experience in our office will demonstrate our commitment to excellence and our friendly and caring service. Our patients are our friends.