Meet the Staff
The staff at Palos Verdes Family Vision is dedicated to making your visit to the office an exceptional experience.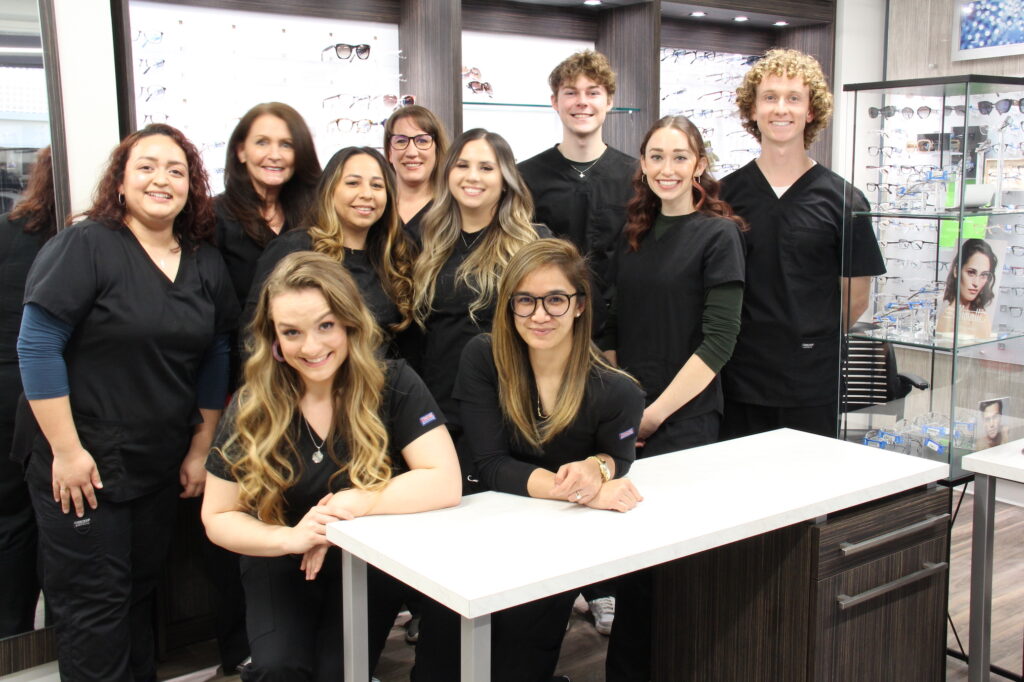 Jaime is our patient administrator who manages your phone calls and assures you have access to our patient portal. She will coordinate every aspect of your time in our office and will research your insurance coverage.
Carol, who has been with the practice for 32 years, schedules appointments, manages patient data and helps everyone at the front desk and in dispensing.
Serenity is our optician who will make sure you have the latest in lens technology with fashionable frames.
Our practice administrator, Geneve, helps with each and every task in the office from patient care to computers, contact lenses to dispensing. She is our "go-to" person.
Brodie and London begin your exam in pretest, perform specialized testing and assist in the lab.
Nicolette will often be the first person to welcome you to the office, assisting with all aspects of your appointment, contact lens ordering, and optical dispensing.
Another smiling face is Hannah, who is a knowledgeable optician and helps in all technical aspects from lens and frame selection to auxiliary testing.
Jennifer recently joined our team and will be another person to greet you and make sure your visit is comfortable and efficient.
We are so proud to have assembled a top-notch team that works together to provide our patients superior service!